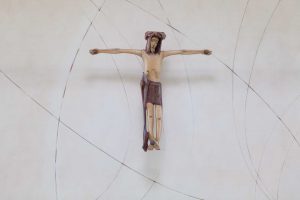 Service on Sundays
Every Sunday at 2:00 pm there is Holy Mass at St. Wolfhard, a part of the so-called "Thaddäus-Zentrum".
30 minutes before the Holy Mass there is the opportunity for Confession. This is also possible by appointment with Father Vitalis.
Eucharistic celebration on special Feast Days or at special occasions can be found in our annual programme.